In fact the new Spread Firefox is sooooo cool that it needs to be spelt "kool".
After the launch of the new site being put off twice it is finally here for all to see, use and love. This is the sites third incarnation and this one is looking very promising. It strives to be more reflective of the great personalties that make up the Mozilla Community behind the greatest browser around.
There have been several changes that have happened between Spread Firefox 2 and Spread Firefox 3 but they have greatly improved the easy of use and make the whole experience a little more enjoyable. And for people who need a little help adjusting or even new users just finding their feet (THEY ARE AT THE BOTTOM OF YOUR LEGS!) , there is a very helpful FAQ, a wonderful getting started guide, and documentation on what projects are and how to create them in a very impressive project guide.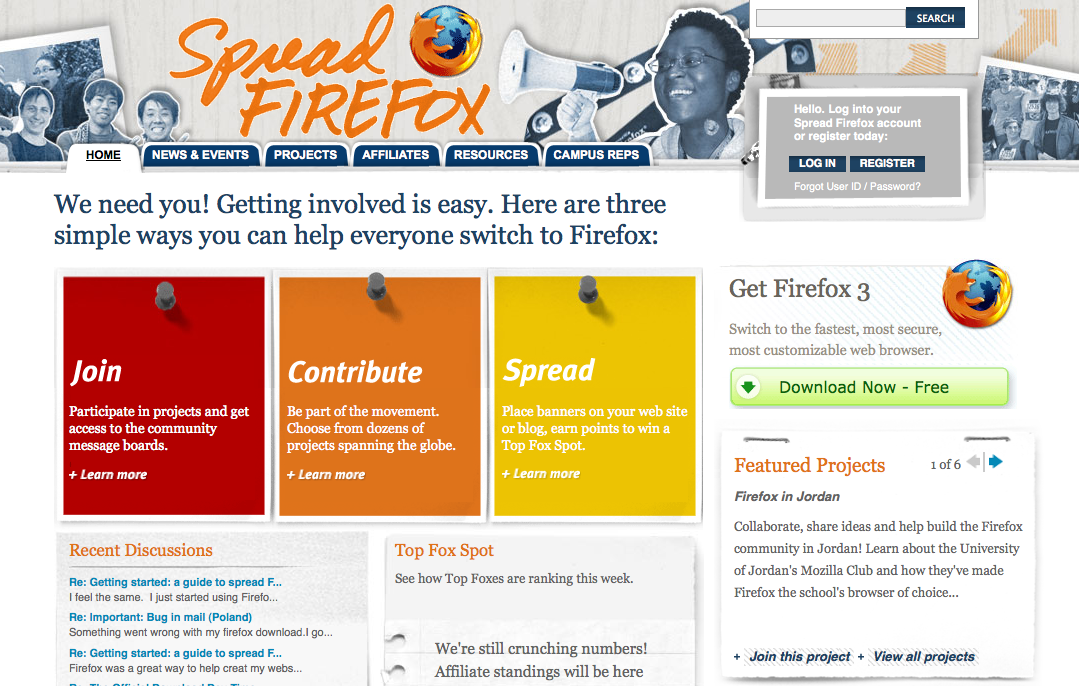 Special thanks has to go out to all those who helped with the creation of the new site, and extra merit to the following.
Alex Buchanan
Jamey Boje
Stephen Donner
Krupa Raj
Akash Desai
Paul Booker
Otto de Voogd
Lucy Connor
Alix Franquet
Neil Lee
Ken Saunders
Paul Kim
Jay Patel
Jeremy Orem

Aravind Gottipati

Matthew Zeier

The Royal Order (the designers!)
The new site has come just in time for the launch of Firefox 3.5 which promises to be a big hit on June 17th.