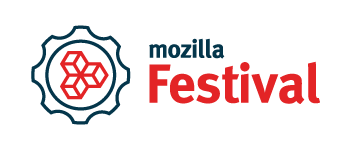 Its been one of the busiest weekends of my life, and many other people's too, but I wouldn't trade it for a thing in the world. The Mozilla Festival, for those who have been living under rocks for the last few weeks, is an annual celebration of learning together, and making things that can change the world. With hundreds of passionate, creative, and intelligent people gathered together in place, there is no where else on earth that has the same amazing vibe.
Even with all the running round that I was doing I still had the chance to pitch in at some workshops, pull up my sleeves and do some code, and more importantly, help take the web from consumption to creation.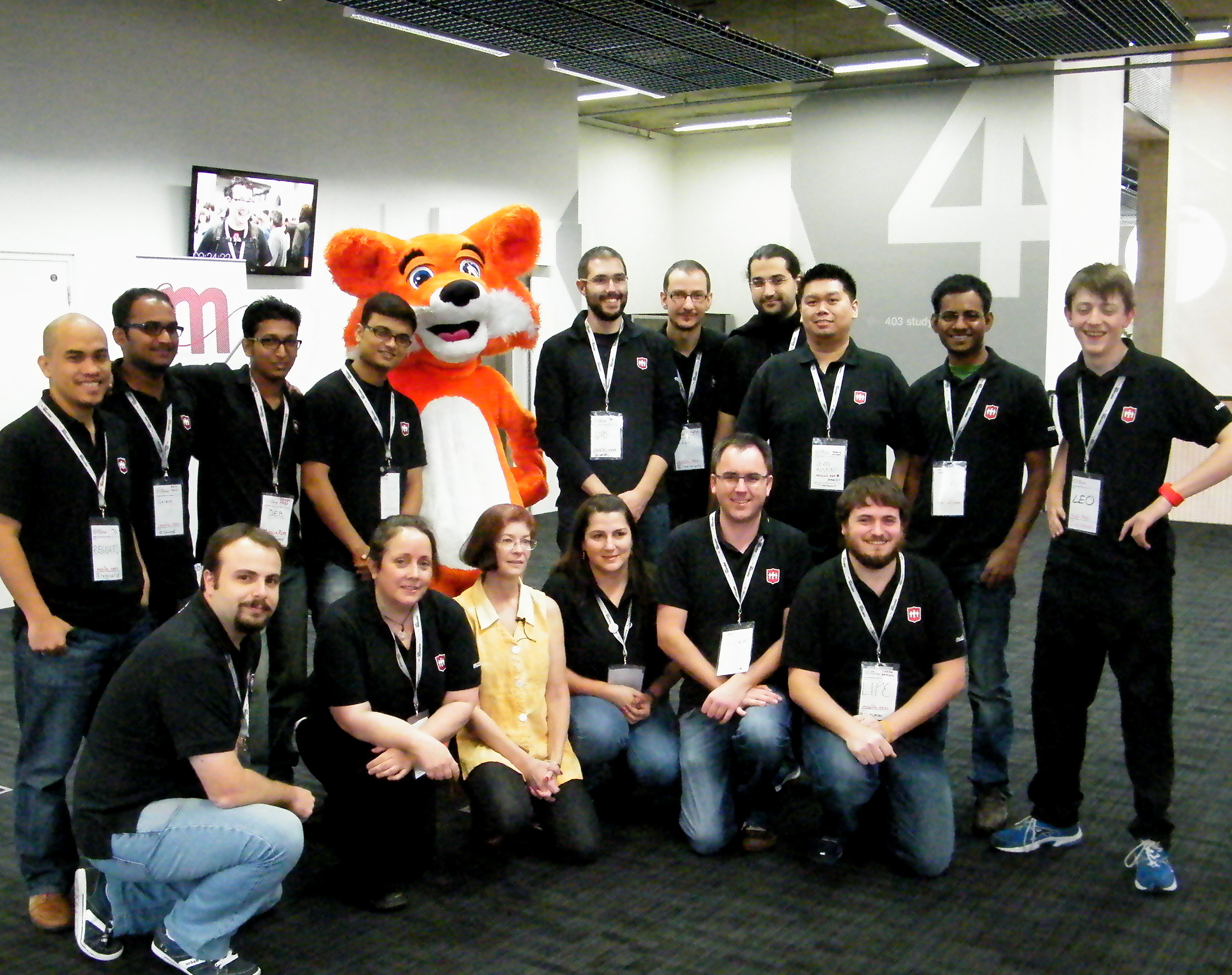 Why all the running around though? Well I was privileged enough to coordinate an amazing team of Mozilla Reps from all over the world, and work side by side with them to help give the festival that Mozilla touch that reps seem to have. I would try write-up my own personal experience of the festival play-by-play, like I have done with so many other events I've been lucky enough to attend, but I think with this one… the Mozilla Festival is beyond any words in my arsenal.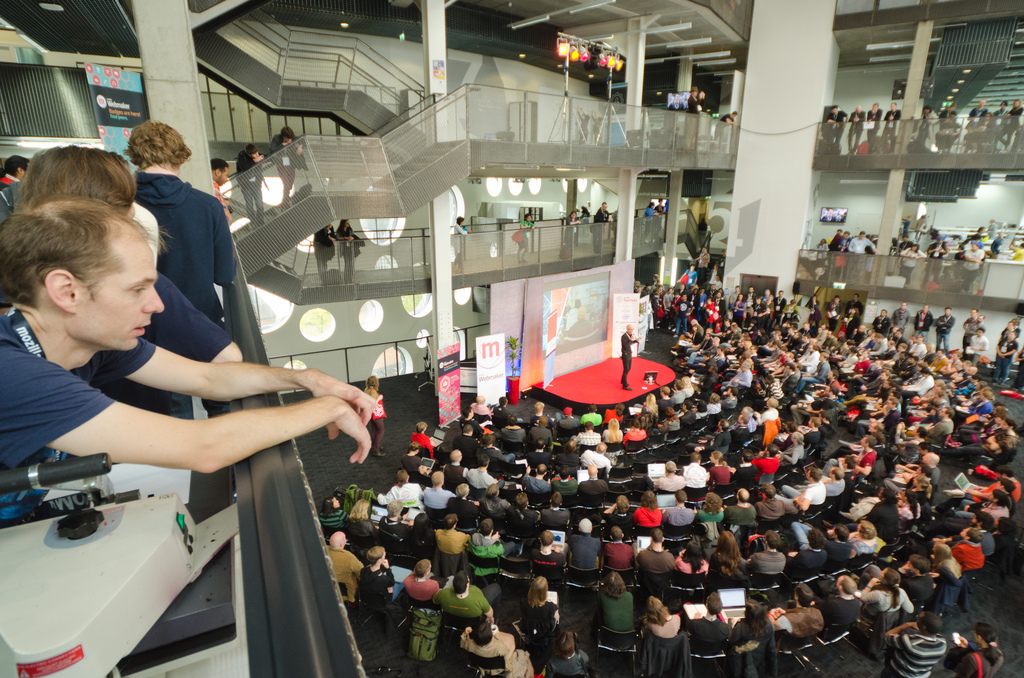 Instead… I'd like to focus on thanking the wonderful Reps who came and helped out with the Contribute Garage, which was busier than ever, with sessions about contributing to Mozilla run by our very own Regnard Raquedan. Thanks to the Reps who went and did amazing work with people around webmaker, and those that ran sessions of their own.
This is the first time Reps have properly been deployed to such a large, open event, and boy did they shine. Not only did they represent Mozilla well, they fully embodied the spirit of the festival, and took obstacles in their stride, tackled challenging questions head on, and did themselves proud.
Contribute Garage
Continuing on from the good work that was done last year we have kept the contribute garage, and expanded it out into less of a booth that happens to be there, to a couple of small booths with experts on hand for both Mozilla as a whole, and FirefoxOS which we were lucky enough to have a number of devices running at the festival.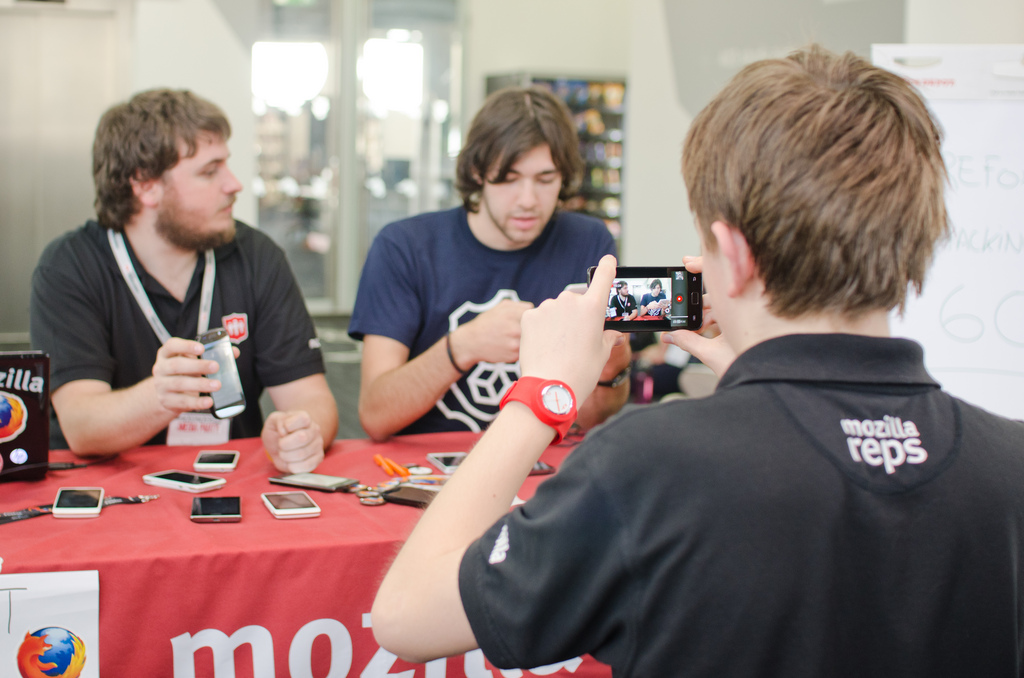 We showed people some of the amazing demos created in the past few months that now reside on developer.mozilla.org/demos. As well as ways to get involved with Mozilla, and more.
We even ran our own fireside chats about the "Myths about contributing to Mozilla" (lead by Regnard), and "How to become a Mozilla Affiliate and L10n Contributor".
FirefoxOS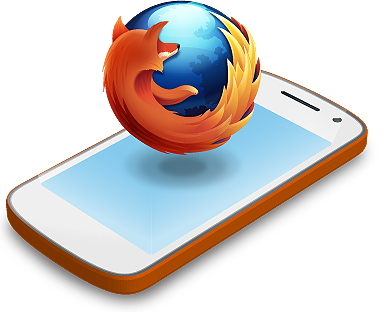 Our FirefoxOS demo space was very popular and had a continual flow of people to it, some asking about when its going to be released, others more interested about how it works, and some even wanting to take them home with them then and there!
We made good use of this interaction with people to go through some of the benefits of FirefoxOS over other platforms, as well as talk more about Mozilla as a whole. We didn't let people get away with just coming over for the sticker, we asked them questions and got conversation going.
Science Fair & Demo Party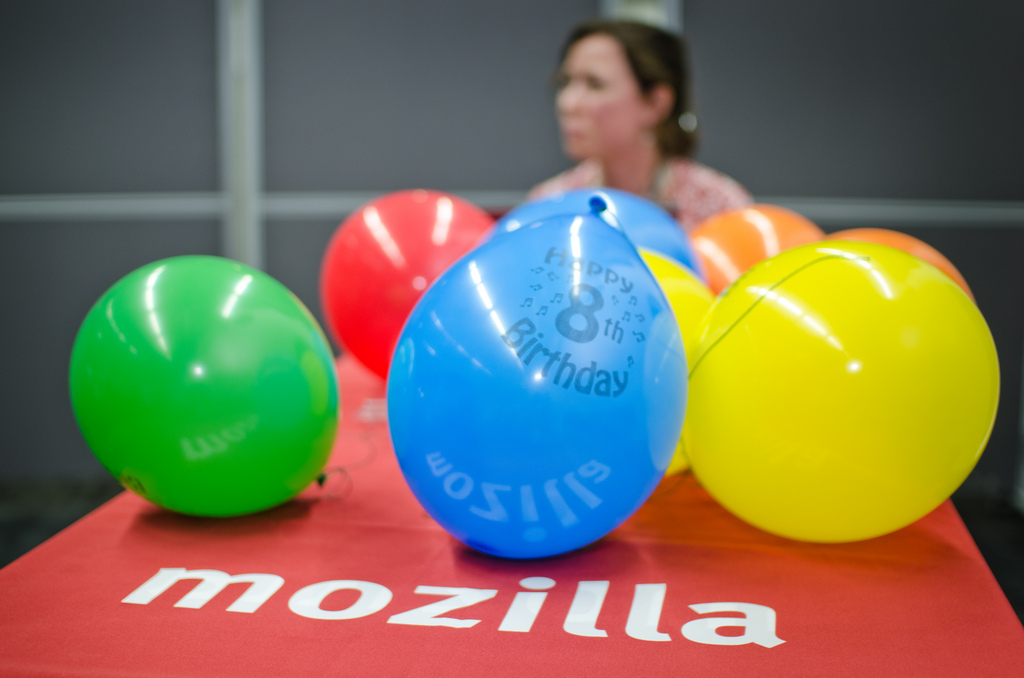 Mozilla Reps were not only at the festival during the day, we carried on into the night as well. On the first night the festival held its traditional "Science Fair", and on the same day Firefox turned 8! So we setup a small celebration for Firefox… there were even balloons!
The second night we went and joined the festival participants at an amazing party and some joined in with the karaoke. In my opinion whoever sung "Smells like teen spirit" rocked it! Oh wait… that was me! 😜
Finally we had to say our goodbyes on the Sunday. We rocked it all weekend, but we needed to crash… and that's exactly what we did, it was a short trip over to the Mozilla London Space, where we had take-out and watch a film as a group. I wont embarrass people by sharing photos from the last night, many of us fell asleep before the film even finished.
Shout out!
I want to say a BIG thank you once more to all the Reps who came to London for the Mozilla Festival, including those who weren't sponsored. I also want to say a big thank you to the Festival organizers for making it all possible.
Other great write-ups!
There are still plenty of ways you can get involved, and continue the spirit of the Mozilla Festival! Just visit www.mozillafestival.org/participate to find out more!