UPDATE: We are now sold out! All 100 spaces have been filled! Apply for a ticket though and hope someone has a last minute commitment they have to attend instead.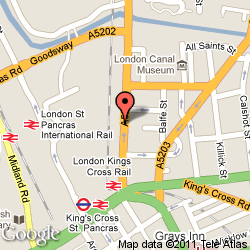 Do you use the browser that is Mozilla Firefox?
Do you want to experience the web in a whole new way?
Can you party like its… well… 2011?
Come join us whether you are just getting started with Mozilla, or have been part of the community for years to celebrate the launch of not just Firefox 4 for the desktop, but for mobile too!
Date: 21 April 2011 (Thursday)
Time: 7:00pm onwards (doors open 6:45pm)
Venue: The Hub Kings-Cross – N1 9AB
Tube: Kings-Cross St Pancras (Victoria line)
Contact the organizers or follow @MozPub on Twitter for latest info:
William Duyck, Community Engagement Volunteer, @fuzzyfox0
General Information & enquiries, mozilla.stuff [at] wduyck [dot] com